Lori R
comfortable
My experience with Artistic Dental was wonderful. I can't say enough about the caring staff and Dr. Dougherty took the time to explain everything to me in detail. As a dental phobic person I cannot express how surprised I was that my dental experience could be so pain free!
- Lori R
Robert B
Excellent
Every thing went well on this visit, Thank you!
- Robert B
Constance N
Lowered my Fears
I am terrified of any shots, drills, or work of any kind on my teeth due to a very bad experience many years ago. Today, Dr. Dougherty and his assistant made me laugh, eased my fears and managed to get a temporary crown on without me feeling one thing. Thanks for caring about this very timid patient. I have already referred three friends to this practice, and today's experience reminded me of why.
- Constance N
Paul C
Always Professional
Kim C. knows my teeth probably better than I do. But I feel it has been my extreme good fortune to find a hygienist who is a fellow New Yorker, cuz only the best hygienists come from Upstate!
- Paul C
Juan A
Excellent
The place is great, and everybody that work there are so helpful, keep up the good work guys.
- Juan A
Christine F
Good service & staff
Really respect that the Dr. D is pretty conservative in his care and doesn't jump to extreme measures. He & his staff educate me on the best way to keep my teeth healthy. Thanks Artistic Dental!
- Christine F
Anonymous
Excellent - as always!
I'm always happy with my visit. The office staff is great, my hygienist Mary is wonderful and the dentist is sincerely kind. I like that you get snacks as you leave, too : )
- Anonymous
Lawrence F
great, as usual
pleasant, comfortable atmosphere, smiling faces
- Lawrence F
Marcia L
very good
I had Kim Clean my teeth and I watched Dr. Oz at the same time, great experience, I love the office.
-Marcia L
Joyce B
efficient and professional
My problem was addressed in a timely manner and with accommodating service. All with a friendly attitude.
- Joyce B
Laurie R
My experience is friendly, positive and always enjoyable to talk and visit with the people at the office. I have always had a painless and encouraging experience.
- Laurie R
Linda V
Wonderful
I think Dr. Doherty and staff are the "bomb".
- Linda V
Tricia B
6 month check-up
Everything was perfect. I feel very comfortable with all of the staff. Thank you!
- Tricia B
Melissa W
Very friendly and Thorough
I was very pleased with my first visit to Artistic Dental. Everyone was very friendly and the work they did was very thorough. I like how they walked me through every step and I even got to see what the dentist was seeing on my x-rays. All information was very open. Great experience :)
- Melissa W
Iris B
cheerful, highest integrity of staff
My teeth look so good that there's a questionnaire among my friends trying to determine: "ARE IRIS' teeth for real?"
- Iris B
anonymous
I always enjoy my time with Sandy and Dr. Dougherty. They do a great job and they are fun to catch up with. The office staff is so kind and professional. I appreciate them very much.
Donald R
My Last Visit
I returned for biannual cleaning appointment with Sandy. I've been with her since she worked for Dr Ron Rymer. She's through and always does a good job. My next appointment is with the Doctor and Dianna. Mary is also a pleasure to deal with. Charming, attractive, & understanding. IMHO, you have 1 first class dental clinic.
- Donald R
Our practice accepts insurance from the following companies.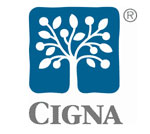 CIGNA
CIGNA offers a variety of dental plans and dental insurance to our patients, CIGNA Dental PPO(Core) or CIGNA Traditional.

Aetna
Aetna is a national leader of health and related benefits offering dental insurance to our patients, as well as health insurance, pharmacy, and life insurance products for individuals, medicare insurance and disability.

Delta Dental
Delta Dental Plans Association is a not-for-profit organization with some for-profit affiliates as member companies. Through its 39 independent member companies, it offers national dental coverage to our Phoenix dental patients - administering programs and reporting systems that provide employees and individuals with quality, cost-effective dental benefits and superior customer service.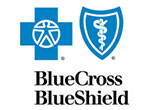 Blue Cross Blue Shield
Blue Cross and Blue Shield companies nationwide provide healthcare benefits to our Phoenix dental patients as well as across the country and around the world. With access to the care you need and when you need it - Blue Cross and Blue Shield policy holders can have peace of mind when at home or traveling abroad.

HumanaDental
HumanaDental is one of the nation's 10 largest dental insurance carriers offering a dentist network with more than 130,000 dentist locations. Phoenix area members and their families benefit from negotiated discounts by choosing dentists in its network.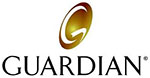 Guardian
With a long history of providing dental benefits, Guardian gives eligible Phoenix areas employees choice, empowering them to make the right decisions to improve their oral and overall health.
Connection Dental Network
.

Aetna
Aetna is a national leader of health and related benefits offering dental insurance to our patients, as well as health insurance, pharmacy, and life insurance products for individuals, medicare insurance and disability.
Affordable fees
Phoenix area dentist Dr. Dougherty wants you to have optimal dental health, and offers a range of options to help make your dental treatment affordable.
Don't let expense stand between you and the quality dental care you deserve. Find out about our affordable fees and the many types of financial arrangements Artistic Dental at the Biltmore has to offer.
Maximize your dental insurance benefits
At Artistic Dental at the Biltmore we aim to maximize your insurance benefits and make any remaining balance easily affordable. Phoenix area dentist Dr. John Dougherty and his knowledgeable staff can help answer any of your insurance questions.
We accept most insurance carriers. Please check with us prior to your appointment, but it's safe to say we likely accept the type of insurance you carry.
Whitening for brighter natural looking teeth
Would you like your smile to be a bit brighter than it is right now? We can make it happen at Artistic Dental at the Biltmore, with professional tooth whitening for brighter natural looking teeth. Dr. John Dougherty's Phoenix, AZ area office can effectively lighten your stained or discolored tooth enamel. Whiter teeth not only look great, they improve your self-confidence.
Personalized teeth whitening options
Let highly regarded Phoenix area teeth whitening dentist Dr. Dougherty help you reclaim your smile with the best professional tooth whitening methods for you. At Artistic Dental at the Biltmore, our aim is to provide you with natural looking teeth so you can be proud of your smile.
It doesn't matter if your teeth are lightly stained from drinking coffee or tea, or if your tooth enamel is discolored. We'll provide you with a whiter, brighter smile.
Dentures that look great and last
If you're looking for dentures that look great and last, look no further than Artistic Dental at the Biltmore located in the Phoenix, AZ area. John Dougherty, D.D.S. will assess your needs and fit you with durable, comfortable, natural-looking dentures - at a price you can afford.