Betty 4/17/13
I've been with Dr. Castaneda for over a decade. I drive over 40 miles just to come to his office because I get the best dental care and customer service here. It's worth the drive!
Bryan 5/14/13
I've been a patient of Dr. Castaneda's since 2005. I really love this office because the staff is always friendly, the location is great, and they are really good about reminding me when to come in for my next cleaning!
Deborah 5/14/13
Dr. Castaneda always does a stellar job! I have a very sensitive mouth & it's difficult to get me numb for a procedure, but Dr. Castaneda & his staff always keep me very comfortable & pain free!
Nora 5/15/13
Discover Dental Care is wonderful! You can't have a good dentist office without a good staff & Dr. Castaneda has a great staff! I recommend everyone to this office because of the excellent work you guys do. All around, this office is fantastic and double thumbs up for the text reminders you guys send out!
Our practice accepts insurance from the following companies.

Aetna
Aetna is a national leader of health and related benefits offering dental insurance to our Shawnee patients, as well as health insurance, pharmacy, and life insurance products for individuals, medicare insurance and disability.

Delta Dental
Delta Dental Plans Association is a not-for-profit organization with some for-profit affiliates as member companies. Through its 39 independent member companies, it offers national dental coverage to our Shawnee dental patients - administering programs and reporting systems that provide employees and individuals with quality, cost-effective dental benefits and superior customer service.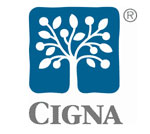 CIGNA
CIGNA offers a variety of dental plans and dental insurance to our Shawnee area patients, including CIGNA Dental Care (DHMO), CIGNA Dental PPO or CIGNA Traditional.
Whitening for brighter natural looking teeth
Would you like your smile to be a bit brighter than it is right now? We can make it happen at Discover Dental Care, P.A., with professional tooth whitening for brighter natural looking teeth. Dr. Alberto Castaneda's Shawnee, KS area office can effectively lighten your stained or discolored tooth enamel. Whiter teeth not only look great, they improve your self-confidence.
Comfortable tooth cleaning for a brighter smile
Dr. Alberto Castaneda is known for providing comfortable tooth cleaning in the Shawnee, Kansas area. The friendly team at Discover Dental Care, P.A. provides dental hygiene treatments with a gentle touch.
Good dental hygiene is a necessity for healthy teeth and gums. We're committed to helping you maintain life-long oral health.
Cosmetic dentistry for beautiful smiles
If you want a gorgeous smile that turns heads, you may want to learn about the range of dental services offered at Discover Dental Care, P.A.. Shawnee area cosmetic dentist Dr. Alberto Castaneda is dedicated to producing quality results and beautiful smiles.
Natural-looking dental implants
Discover Dental Care, P.A. is a trusted Shawnee area dental implants practice providing natural-looking, comfortable tooth replacement. We make it our mission to use a gentle touch during the process.
We hold ourselves to the highest standards to replace missing teeth and provide you with natural-looking results. Our goal is to restore your confidence and your bright, healthy smile.
Dentures that look great and last
If you're looking for dentures that look great and last, look no further than Discover Dental Care, P.A. located in the Shawnee, KS area. Alberto Castaneda, D.D.S. will assess your needs and fit you with durable, comfortable, natural-looking dentures - at a price you can afford.