Our practice accepts insurance from the following companies.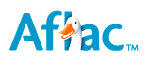 Aflac
Aflac pays benefits to our Honolulu patient policyholders without requiring them to first meet an out-of-pocket deductible - and policyholders can choose any dentist they want and still receive full benefits and coverage. Aflac bases its dental care benefits on the American Dental Association (ADA) code and spells out the benefits paid for both wellness and other diagnostic/treatment services.

Delta Dental
Delta Dental Plans Association is a not-for-profit organization with some for-profit affiliates as member companies. Through its 39 independent member companies, it offers national dental coverage to our Honolulu dental patients - administering programs and reporting systems that provide employees and individuals with quality, cost-effective dental benefits and superior customer service.

HumanaDental
HumanaDental is one of the nation's 10 largest dental insurance carriers offering a dentist network with more than 130,000 dentist locations. Honolulu area members and their families benefit from negotiated discounts by choosing dentists in its network.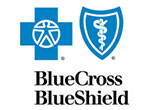 Blue Cross Blue Shield
Blue Cross and Blue Shield companies nationwide provide healthcare benefits to our Honolulu dental patients as well as across the country and around the world. With access to the care you need and when you need it - Blue Cross and Blue Shield policy holders can have peace of mind when at home or traveling abroad.
Wedding Day special for a brilliant smile
Honolulu area teeth whitening dentist Edmund Char, D.M.D. loves to help brides, grooms and wedding party members look their very best for that special day. We offer a Wedding Day Special for tooth whitening that will provide you with the dramatic results you desire.
You'll have a beautiful, dazzling smile to celebrate your wedding day. And your wedding pictures will show off your sparkling white teeth for years to come!
Aesthetic dentistry for beautiful results
Honolulu area cosmetic dentist Edmund Char, D.M.D. has extensive experience creating beautiful smiles. They're one of the first things people notice about you.
Our professional team will be happy to discuss your aesthetic dentistry options. The attractive results you'll get from Edmund L.W. Char, D.M.D. Inc. can change your life!
Porcelain crowns for a natural look
For a quality porcelain crown in the Honolulu, HI area, Dr. Edmund Char is known for natural-looking results. At Edmund L.W. Char, D.M.D. Inc., we use quality materials to restore your smile.
Your new tooth colored crown will blend in with the rest of your teeth. Our state-of-the-art techniques will make your smile look healthy and natural again.
Comfortable cleaning for a whiter smile
Dr. Edmund Char has a gentle touch and provides comfortable cleaning for a whiter smile. Offering cosmetic dentistry in the Honolulu, Hawaii area, Dr. Char assures you that a bright, healthy smile is the result of regular, preventative, professional dental cleanings.
Your comfort is our first concern
Here at Edmund L.W. Char, D.M.D. Inc., your comfort is our number one priority. We will do our utmost to put you at ease and keep you feeling relaxed and secure. Under the experienced leadership of Dr. Edmund Char, our dedicated team of professionals is at your service to explain your treatment thoroughly and answer any questions you may have.