Laura
Dr. Cook and Tammy are awesome! I came to this office after not visiting the dentist for over 5 years. I had a cracked molar that was starting to decay. I already knew was going to need a root canal. I came in for my first visit and had my x-rays done. Sure enough, I did need the root canal. Dr. Cook was able to start the procedure that same day! I loved that because I also work in the healthcare industry and regularly see patients too. I have to rearrange my schedule to go to doctor's visits, etc., so it was a big plus for me that I didn't have to wait 2 weeks for another appointment to begin the procedure. I also love the fact that Dr. Cook has a small practice. You don't walk in and see the cattle-call of 20 chairs, each filled with someone else waiting to see the dentist. At Dr. Cook's office you get personalized service. The focus is on you and no one else. I would definitely recommend this practice for all of your dental needs! Thank you Dr. Cook and Tammy!
Nathanael
Dr. Cook is awesome! He is always asking how I am doing in school, encouraging me to pursue my education. I always feel relaxed when I come into the office for a regular check up and cleaning. If you are looking for a positive experience while you have dental work I recommend coming to this office. Professional staff, and outstanding dental care.
Tamara
Great dental care. My root canal treatment was the best. No pain, no apprehension. I can not thank you enough. Where have you been all my life? Great dentist!
Ariel
Dr. Cook is the best. I had my wisdom teeth removed. They we're apparently difficult. I was apprehensive at first. Dr. Cook however, made me relaxed and comfortable. The apprehension left and I had a great result. No pain, no swelling, and everything was back to normal one week later when I went back for my follow up visit. The staff was so kind and caring too. I would recommend this Dr. and his staff.
Our practice accepts insurance from the following companies.

MetLife
MetLife offers our patients a range of competitively priced dental insurance benefits plans for companies of all sizes.

Patriot Plan
With care and service in mind for the uninsured and underinsured, Patriot Health offers high quality health care alternatives with patient advocacy at its core.

Anthem Blue Cross
Anthem Blue Cross offers dental coverage for individuals and families in California, including a PPO plan, and HMO plan and an international emergency dental program.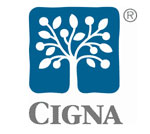 CIGNA
CIGNA offers a variety of dental plans and dental insurance to our patients, including CIGNA Dental Care (DHMO), CIGNA Dental PPO or CIGNA Traditional.

Delta Dental
Delta Dental Plans Association is a not-for-profit organization with some for-profit affiliates as member companies. Through its 39 independent member companies, it offers national dental coverage to our patients - administering programs and reporting systems that provide employees and individuals with quality, cost-effective dental benefits and superior customer service.

Aetna
Aetna is a national leader of health and related benefits offering dental insurance to our patients, as well as health insurance, pharmacy, and life insurance products for individuals, medicare insurance and disability.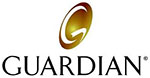 Guardian
With a long history of providing dental benefits, Guardian gives eligible employees choice, empowering them to make the right decisions to improve their oral and overall health.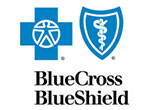 Blue Cross Blue Shield
Blue Cross and Blue Shield companies nationwide provide healthcare benefits to our dental patients as well as across the country and around the world. With access to the care you need and when you need it - Blue Cross and Blue Shield policy holders can have peace of mind when at home or traveling abroad.
Cosmetic dentistry for beautiful smiles
If you want a gorgeous smile that turns heads, you may want to learn about the range of dental services offered at Lorin Cook, D.D.S.. Vacaville area cosmetic dentist Dr. Lorin Cook is dedicated to producing quality results and beautiful smiles.
Comfortable, clear Invisalign® braces
Vacaville area Invisalign® dentist Lorin Cook, D.D.S. is happy to provide your new clear braces. At Lorin Cook, D.D.S., we want you to have the straight teeth and beautiful smile you desire.
We're happy to assess your needs create your individual treatment plan for braces. You may be able to have your new Invisalign® aligners sooner than you think!
Military dependents welcome in our office
Military Dependents are always welcome at Lorin Cook, D.D.S.. Vacaville area dentist Dr. Lorin Cook welcomes you to his office, and looks forward to ensuring your family's optimal oral health for years to come.
Emergencies welcome
Lorin Cook, D.D.S. welcomes emergency appointments. We know that dental emergencies can occur at any time. Our 24-hour voice mail alerts Vacaville area dentist Dr. Lorin Cook to your need. We are here to help you at any time.
Secure, natural-looking implant dentures
Dr. Cook provides secure implant dentures in the Vacaville area. Implant retained dentures won't slip, and are a long-lasting solution to missing teeth.
You'll talk, eat and smile with more confidence. Your self esteem will return with your new natural-looking teeth.