Namita
Prairie Meadows Dental is an excellent facility with expert staff members. Got my dental cleaning done last week and I could not be happier with the quality of care this facility provides. It was followed by few tooth fillings and I would highly recommend Dr. Walia to anyone who needs dental treatment - she is an expert and provides Detailed explanation to your dental needs.
Anonymous
This is the only dental office I feel comfortable coming to for all Oral hygiene needs. Thank you.
Beth
What a warm and friendly office, they really put you at ease! They make going to the dentist a pleasant experience. I also like how they educate me!
Holly
I loved the staff I met during my first visit and felt welcomed! I was given honest opinions and have already started spreading word that this is the best place to go!
Patrick
I have been going to the same dentist all my life and he finally retired. When I stated come to Prairie Meadows everyone was very nice and friendly. Seemed like I had been going there for years. The staff is very knowledgeable and seems like they use new technology.
Frances
Good service and lots of smiles!
Paul
Thorough….professional
Jamie
Dr. Walia is the best! She is gentle and kind and an excellent dentist! Her staff is fun and very friendly!
Kathy
Very professional. The dentist explains procedures very thoroughly. The staff is wonderful
Rich
My kids love coming to this office! Because of Dr. Walia's gentle ways, they have no fear of the dentist and they love the prize box!
Morgan
We have a lot of friends in the area very close to Prairie Meadows. It's so nice to have a close dentist that we trust and that assists us at the last minute when we are having a dental issue. I would definitely recommend them to my friends.
Our practice accepts insurance from the following companies.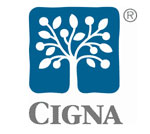 CIGNA
CIGNA offers a variety of dental plans and dental insurance to our Carpentersville area patients, including CIGNA Dental Care (DHMO), CIGNA Dental PPO or CIGNA Traditional.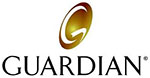 Guardian
With a long history of providing dental benefits, Guardian gives eligible Carpentersville areas employees choice, empowering them to make the right decisions to improve their oral and overall health.

Anthem Blue Cross
Anthem Blue Cross offers dental coverage for Carpentersville area individuals and families in California, including a PPO plan, and HMO plan and an international emergency dental program.

MetLife
MetLife offers our Carpentersville area patients a range of competitively priced dental insurance benefits plans for companies of all sizes.

Aetna
Aetna is a national leader of health and related benefits offering dental insurance to our Carpentersville patients, as well as health insurance, pharmacy, and life insurance products for individuals, medicare insurance and disability.

Dental Network of America
DNoA administers dental products for individuals in the Carpentersville area, as well as groups with thousands of employees. It contracts with over 180,000 dentist access points through our national PPO Network which ensures high quality and affordable dental care for its members.

Delta Dental
Delta Dental Plans Association is a not-for-profit organization with some for-profit affiliates as member companies. Through its 39 independent member companies, it offers national dental coverage to our Carpentersville dental patients - administering programs and reporting systems that provide employees and individuals with quality, cost-effective dental benefits and superior customer service.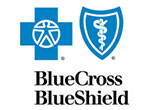 Blue Cross Blue Shield
Blue Cross and Blue Shield companies nationwide provide healthcare benefits to our Carpentersville dental patients as well as across the country and around the world. With access to the care you need and when you need it - Blue Cross and Blue Shield policy holders can have peace of mind when at home or traveling abroad.
Natural-looking dental crowns
Dr. Taran Walia, practicing in the Carpentersville, IL area, can provide you with the highest quality dental crowns available, and restore your smile. Using state-of-the-art materials and cutting-edge techniques, Dr. Walia can make your smile look healthy and natural again.
Sealants to help prevent childhood decay
As your child's permanent teeth grow in, Carpentersville area dentist Dr. Taran Walia can help seal out decay by applying a thin wash of resin to your child's back teeth, where most chewing occurs. Dr. Walia stresses the importance of this treatment, as this sealant provides a protective coating that keeps bacteria from settling in the hard-to-reach crevices of your child's molars.
General dentistry for all ages
Taran Walia, D.D.S., provides general dentistry for people of all ages. Dental health is important during your entire life. When your teeth are healthy, it follows that you will be healthier, and your quality of life increases. No matter what your age, Prairie Meadows Dental is here to serve your dental needs in the Carpentersville, Illinois area.
Long-term financing for qualified applicants
Prairie Meadows Dental is pleased to offer long-term financing for our qualified Carpentersville area dental patients. We realize that some dental treatments are easier to pay off over time. We want to help make it possible for you to have the smile you've always wanted.
Most insurance carriers accepted
We accept most insurance carriers. Please check with us prior to your appointment, but it's safe to say we likely accept the type of insurance you carry.
Carpentersville area dentist Dr. Taran Walia and her knowledgeable staff can help answer any of your insurance questions. At Prairie Meadows Dental we aim to maximize your insurance benefits and make any remaining balance easily affordable.