Our practice accepts insurance from the following companies.

Aetna
Aetna is a national leader of health and related benefits offering dental insurance to our patients, as well as health insurance, pharmacy, and life insurance products for individuals, medicare insurance and disability.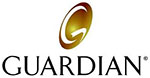 Guardian
With a long history of providing dental benefits, Guardian gives eligible employees choice, empowering them to make the right decisions to improve their oral and overall health.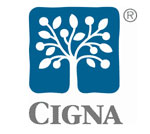 CIGNA
CIGNA offers a variety of dental plans and dental insurance to our patients, including CIGNA Dental Care (DHMO), CIGNA Dental PPO or CIGNA Traditional.

Delta Dental
Delta Dental Plans Association is a not-for-profit organization with some for-profit affiliates as member companies. Through its 39 independent member companies, it offers national dental coverage to our patients - administering programs and reporting systems that provide employees and individuals with quality, cost-effective dental benefits and superior customer service.

Anthem Blue Cross
Anthem Blue Cross offers dental coverage for individuals and families in California, including a PPO plan, and HMO plan and an international emergency dental program.
Natural-looking dental bridges
Dr. Derek Stephens can improve the entire health of your mouth with a non-removable bridge. That will keep your surrounding teeth in position and help maintain the structure of your face and jaw.
Come visit Renaissance Dental Enhancement Center in the Merrillville, IN area. See what we can do to improve your appearance and oral health!
Comfortable root canal therapy
You've probably heard that a root canal procedure can be an uncomfortable experience. At Renaissance Dental Enhancement Center, located in Merrillville, IN area, that's not the case. Dr. Derek Stephens numbs the tooth so you simply won't feel any pain, and you'll find that there is very little discomfort afterwards.
Aesthetic dentistry for beautiful results
Merrillville area cosmetic dentist Derek Stephens, D.D.S. has extensive experience creating beautiful smiles. They're one of the first things people notice about you.
Our professional team will be happy to discuss your aesthetic dentistry options. The attractive results you'll get from Renaissance Dental Enhancement Center can change your life!
Comfortable dental hygiene treatment for oral health
For comfortable dental hygiene treatment in the Merrillville, Indiana area, Dr. Derek Stephens is known for having a gentle touch. The friendly team at Renaissance Dental Enhancement Center provides teeth cleaning for a whiter smile.
Maintaining good dental hygiene is the foundation for healthy teeth and gums. We're committed to helping you have a lifetime of oral health.
Friendly, caring staff
The friendly, caring staff of Renaissance Dental Enhancement Center in the Merrillville, Indiana area strive to make you feel comfortable and well-cared for at your dentist appointment. Derek Stephens, D.D.S. is committed to serving you and your family's dental needs, year after year. Come and see what we have to offer in a professional setting where top-notch customer service still matters.