Our practice accepts insurance from the following companies.

Aetna
Aetna is a national leader of health and related benefits offering dental insurance to our patients, as well as health insurance, pharmacy, and life insurance products for individuals, medicare insurance and disability.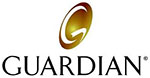 Guardian
With a long history of providing dental benefits, Guardian gives eligible employees choice, empowering them to make the right decisions to improve their oral and overall health.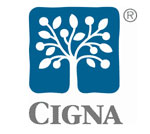 CIGNA
CIGNA offers a variety of dental plans and dental insurance to our patients, including CIGNA Dental Care (DHMO), CIGNA Dental PPO or CIGNA Traditional.

Delta Dental
Delta Dental Plans Association is a not-for-profit organization with some for-profit affiliates as member companies. Through its 39 independent member companies, it offers national dental coverage to our patients - administering programs and reporting systems that provide employees and individuals with quality, cost-effective dental benefits and superior customer service.

Anthem Blue Cross
Anthem Blue Cross offers dental coverage for individuals and families in California, including a PPO plan, and HMO plan and an international emergency dental program.
Prompt emergency care
Dental emergencies happen, and when they do simply call Merrillville area dentist Derek Stephens, D.D.S.. We're fully equipped to provide you with prompt emergency care at Renaissance Dental Enhancement Center.
Trusted TMJ/TMD dentistry for pain relief
Did you know that trusted Merrillville area TMJ/TMD dentist Derek Stephens, D.D.S. offers treatment for jaw pain relief? If you're experiencing discomfort when you move your jaw, or you hear clicking and popping when you chew, we want to help.
Our friendly team is happy to answer questions. There's no need to continue to live with pain. Relief is just a phone call away.
Quality, individualized care
You're unique, and you deserve quality, individualized care. Dr. Derek Stephens believes your dental experience should blend the best of the personal and the professional. At Renaissance Dental Enhancement Center in the Merrillville, Indiana area, we take the time to get to know you and understand your dental needs. Dr. Stephens and his staff are dedicated to providing you with top-quality dental care designed exclusively for you.
Natural-looking dental crowns
Dr. Derek Stephens, practicing in the Merrillville, IN area, can provide you with the highest quality dental crowns available, and restore your smile. Using state-of-the-art materials and cutting-edge techniques, Dr. Stephens can make your smile look healthy and natural again.
Whitening for brighter natural looking teeth
Would you like your smile to be a bit brighter than it is right now? We can make it happen at Renaissance Dental Enhancement Center, with professional tooth whitening for brighter natural looking teeth. Dr. Derek Stephens's Merrillville, IN area office can effectively lighten your stained or discolored tooth enamel. Whiter teeth not only look great, they improve your self-confidence.