Our practice accepts insurance from the following companies.

Aetna
Aetna is a national leader of health and related benefits offering dental insurance to our Fort Lauderdale patients, as well as health insurance, pharmacy, and life insurance products for individuals, medicare insurance and disability.

MetLife
MetLife offers our Fort Lauderdale area patients a range of competitively priced dental insurance benefits plans for companies of all sizes.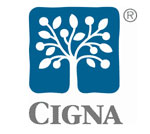 CIGNA
CIGNA offers a variety of dental plans and dental insurance to our Fort Lauderdale area patients, including CIGNA Dental Care (DHMO), CIGNA Dental PPO or CIGNA Traditional.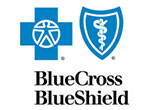 Blue Cross Blue Shield
Blue Cross and Blue Shield companies nationwide provide healthcare benefits to our Fort Lauderdale dental patients as well as across the country and around the world. With access to the care you need and when you need it - Blue Cross and Blue Shield policy holders can have peace of mind when at home or traveling abroad.

HumanaDental
HumanaDental is one of the nation's 10 largest dental insurance carriers offering a dentist network with more than 130,000 dentist locations. Fort Lauderdale area members and their families benefit from negotiated discounts by choosing dentists in its network.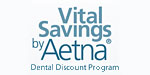 Vital Savings by Aetna Dental Discount Program
Our Fort Lauderdale area dental patients can choose from more than 86,000 available dental practices locations nationwide, through one of the country's largest dental discount networks - the Aetna Dental Access Network. Plus, a nationwide network of pharmacies, including CVS and Rite Aid.

Dental Network of America
DNoA administers dental products for individuals in the Fort Lauderdale area, as well as groups with thousands of employees. It contracts with over 180,000 dentist access points through our national PPO Network which ensures high quality and affordable dental care for its members.

UniCare 200 Discount Dental Plan
UniCare individual and family Dental PPO plan provides our Fort Lauderdale area patients with access to quality care at discounted fees, a wide range of covered dental services, no waiting periods for preventive and diagnostic date, and the freedom to choose any dentist.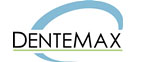 Dentemax
DenteMax is a national, credentialed dental PPO network offering more than 121,000 dentist access points across the country, including dental care in the Fort Lauderdale area.

Careington
The Careington Dental Network is one of the fastest growing independently owned dental networks nationwide, providing our Fort Lauderdale area patients with affordable dental care - without interfering with the dentist-patient relationship. More than 65,000 general dentists and specialists offer Careington's discount fee-for-service (POS) and PPO plans nationwide.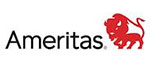 Ameritas Dental
At Ameritas Group, we put our customers first. That's why we're able to provide our Fort Lauderdale patients and over 4.8 million other people with quality dental, vision and hearing care plans that fit their specific needs.

GE Health Choice
GE Health Choice offers dental care options to eligible Fort Lauderdale-area employees that help meet the cost of diagnostic and preventive coverage, fillings, crowns and inlays, dentures and fixed bridges, as well as root canals, gum treatment, and orthodontia.

Kaiser Permanente
Kaiser Permanente offers several different dental plans to our Fort Lauderdale area patients, a variety of orthodontic and cosmetic dental services on a fee-for-service basis, and a reduced-fee plan for uninsured consumers looking for ways to save on dental care.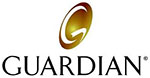 Guardian
With a long history of providing dental benefits, Guardian gives eligible Fort Lauderdale areas employees choice, empowering them to make the right decisions to improve their oral and overall health.

Anthem Blue Cross
Anthem Blue Cross offers dental coverage for Fort Lauderdale area individuals and families in California, including a PPO plan, and HMO plan and an international emergency dental program.
Lots of enthusiastic references available
Ultimate Smile Fort Lauderdale has many happy patients in the Fort Lauderdale area and we'll be happy to provide you with their references. With the great treatment provided by Dr. J. Michael Heider, it's no wonder that so many of his patients are lining up to sing his praises. Come experience for yourself why so many patients are recommending Dr. Heider.
Headphones and music for your comfort
Headphones and music are available for your comfort at Ultimate Smile Fort Lauderdale in the Fort Lauderdale, FL area . You can also feel free to bring in your iPod or other device. Sit back, close your eyes, and focus on your listening pleasure during your next dental appointment with Dr. Heider.
IV sedation: Experience virtually no pain, no memory
With IV sedation you'll have no memory of your dental procedure at our Fort Lauderdale area sedation dentistry practice. Since you are safely sedated during the treatment, you experience virtually no pain. You'll simply wake up to your successful results.
Dental insurance accepted and filed for you
At Ultimate Smile Fort Lauderdale, we accept several types of dental insurance. With the proper information, Dr. Heider and his staff will be happy to file your insurance claim for you. We strive to make the insurance paperwork process as simple and streamlined as possible. You are only personally responsible for the co-pay or deductible amount.
All major credit cards accepted
At Ultimate Smile Fort Lauderdale, most major credit cards are accepted, including Visa, MasterCard, and Discover Card. If your're looking for affordable Fort Lauderdale area dentistry, contact our office today.