Our practice accepts insurance from the following companies.

Aetna
Aetna is a national leader of health and related benefits offering dental insurance to our Fort Lauderdale patients, as well as health insurance, pharmacy, and life insurance products for individuals, medicare insurance and disability.

MetLife
MetLife offers our Fort Lauderdale area patients a range of competitively priced dental insurance benefits plans for companies of all sizes.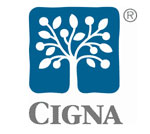 CIGNA
CIGNA offers a variety of dental plans and dental insurance to our Fort Lauderdale area patients, including CIGNA Dental Care (DHMO), CIGNA Dental PPO or CIGNA Traditional.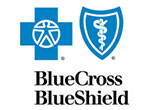 Blue Cross Blue Shield
Blue Cross and Blue Shield companies nationwide provide healthcare benefits to our Fort Lauderdale dental patients as well as across the country and around the world. With access to the care you need and when you need it - Blue Cross and Blue Shield policy holders can have peace of mind when at home or traveling abroad.

HumanaDental
HumanaDental is one of the nation's 10 largest dental insurance carriers offering a dentist network with more than 130,000 dentist locations. Fort Lauderdale area members and their families benefit from negotiated discounts by choosing dentists in its network.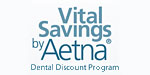 Vital Savings by Aetna Dental Discount Program
Our Fort Lauderdale area dental patients can choose from more than 86,000 available dental practices locations nationwide, through one of the country's largest dental discount networks - the Aetna Dental Access Network. Plus, a nationwide network of pharmacies, including CVS and Rite Aid.

Dental Network of America
DNoA administers dental products for individuals in the Fort Lauderdale area, as well as groups with thousands of employees. It contracts with over 180,000 dentist access points through our national PPO Network which ensures high quality and affordable dental care for its members.

UniCare 200 Discount Dental Plan
UniCare individual and family Dental PPO plan provides our Fort Lauderdale area patients with access to quality care at discounted fees, a wide range of covered dental services, no waiting periods for preventive and diagnostic date, and the freedom to choose any dentist.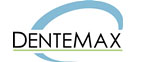 Dentemax
DenteMax is a national, credentialed dental PPO network offering more than 121,000 dentist access points across the country, including dental care in the Fort Lauderdale area.

Careington
The Careington Dental Network is one of the fastest growing independently owned dental networks nationwide, providing our Fort Lauderdale area patients with affordable dental care - without interfering with the dentist-patient relationship. More than 65,000 general dentists and specialists offer Careington's discount fee-for-service (POS) and PPO plans nationwide.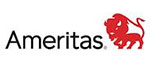 Ameritas Dental
At Ameritas Group, we put our customers first. That's why we're able to provide our Fort Lauderdale patients and over 4.8 million other people with quality dental, vision and hearing care plans that fit their specific needs.

GE Health Choice
GE Health Choice offers dental care options to eligible Fort Lauderdale-area employees that help meet the cost of diagnostic and preventive coverage, fillings, crowns and inlays, dentures and fixed bridges, as well as root canals, gum treatment, and orthodontia.

Kaiser Permanente
Kaiser Permanente offers several different dental plans to our Fort Lauderdale area patients, a variety of orthodontic and cosmetic dental services on a fee-for-service basis, and a reduced-fee plan for uninsured consumers looking for ways to save on dental care.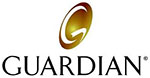 Guardian
With a long history of providing dental benefits, Guardian gives eligible Fort Lauderdale areas employees choice, empowering them to make the right decisions to improve their oral and overall health.

Anthem Blue Cross
Anthem Blue Cross offers dental coverage for Fort Lauderdale area individuals and families in California, including a PPO plan, and HMO plan and an international emergency dental program.
Pre-medication sedation dentistry
If you are quite anxious about visiting the dentist, Ultimate Smile Fort Lauderdale offers pre-medication sedation to help you relax before you arrive for your appointment. Once you've arrived at our Fort Lauderdale area office, the full sedation medication will be administered, and you will wake up to the results you desired - relaxed and with little or no memory of the dental treatment itself.
Beautiful cosmetic results
One of the first things people notice is your smile. All it takes is a single appointment or two with Fort Lauderdale area dentist J. Michael Heider, D.D.S., and you, too, can have the winning, healthy-looking smile you've always wanted. The beautiful cosmetic results you'll get from Ultimate Smile Fort Lauderdale can be immediate and dramatic!
Comfortable, clear Invisalign® braces
Fort Lauderdale area Invisalign® dentist J. Michael Heider, D.D.S. is happy to provide your new clear braces. At Ultimate Smile Fort Lauderdale, we want you to have the straight teeth and beautiful smile you desire.
We're happy to assess your needs create your individual treatment plan for braces. You may be able to have your new Invisalign® aligners sooner than you think!
Dental payment plans available - just ask us!
Fort Lauderdale area dentist Dr. J. Michael Heider offers dental payment plans so you can afford the treatment you need. Just talk with our friendly team about your needs.
We'll be happy to work with you to find the solution that fits your situation. We're committed to making your oral health a reality.
IV sedation: Experience virtually no pain, no memory
With IV sedation you'll have no memory of your dental procedure at our Fort Lauderdale area sedation dentistry practice. Since you are safely sedated during the treatment, you experience virtually no pain. You'll simply wake up to your successful results.