Our practice accepts insurance from the following companies.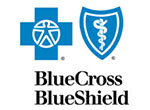 Blue Cross Blue Shield
Blue Cross and Blue Shield companies nationwide provide healthcare benefits to our Flower Mound dental patients as well as across the country and around the world. With access to the care you need and when you need it - Blue Cross and Blue Shield policy holders can have peace of mind when at home or traveling abroad.

MetLife
MetLife offers our Flower Mound area patients a range of competitively priced dental insurance benefits plans for companies of all sizes.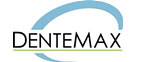 Dentemax
DenteMax is a national, credentialed dental PPO network offering more than 121,000 dentist access points across the country, including dental care in the Flower Mound area.

Dental Network of America
DNoA administers dental products for individuals in the Flower Mound area, as well as groups with thousands of employees. It contracts with over 180,000 dentist access points through our national PPO Network which ensures high quality and affordable dental care for its members.

Delta Dental
Delta Dental Plans Association is a not-for-profit organization with some for-profit affiliates as member companies. Through its 39 independent member companies, it offers national dental coverage to our Flower Mound dental patients - administering programs and reporting systems that provide employees and individuals with quality, cost-effective dental benefits and superior customer service.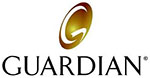 Guardian
With a long history of providing dental benefits, Guardian gives eligible Flower Mound areas employees choice, empowering them to make the right decisions to improve their oral and overall health.

Aetna
Aetna is a national leader of health and related benefits offering dental insurance to our Flower Mound patients, as well as health insurance, pharmacy, and life insurance products for individuals, medicare insurance and disability.

Careington
The Careington Dental Network is one of the fastest growing independently owned dental networks nationwide, providing our Flower Mound area patients with affordable dental care - without interfering with the dentist-patient relationship. More than 65,000 general dentists and specialists offer Careington's discount fee-for-service (POS) and PPO plans nationwide.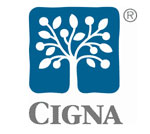 CIGNA
CIGNA offers a variety of dental plans and dental insurance to our Flower Mound area patients, including CIGNA Dental Care (DHMO), CIGNA Dental PPO or CIGNA Traditional.

HumanaDental
HumanaDental is one of the nation's 10 largest dental insurance carriers offering a dentist network with more than 130,000 dentist locations. Flower Mound area members and their families benefit from negotiated discounts by choosing dentists in its network.
Natural-looking dental implants
Bridlewood Dental is a trusted Flower Mound area dental implants practice providing natural-looking, comfortable tooth replacement. We make it our mission to use a gentle touch during the process.
We hold ourselves to the highest standards to replace missing teeth and provide you with natural-looking results. Our goal is to restore your confidence and your bright, healthy smile.
Permanent dental implant crowns
Dr. Rodger Song at his Flower Mound area dental implants practice offers extensive experience restoring your dental implant crown.
Our dedicated team uses state-of-the-art materials and techniques for stability and longevity. You'll enjoy the comfort and confidence of natural-looking teeth.
Natural looking false teeth
If you're interested in natural-looking false teeth, Flower Mound area dentures dentist Rodger Song, D.D.S. has solutions. Our team uses modern materials and techniques to achieve the natural results you envision.
We'll evaluate your situation and create your personal treatment plan. You'll enjoy eating and smiling with your comfortable new dentures.
Natural looking bridges and dentures
If you're interested in natural-looking bridges and dentures, look no further than Rodger Song, D.D.S. who practices in the Flower Mound, Texas area. Using modern materials and techniques, Dr. Song can achieve the natural look you seek. You will be very pleased with the comfortable, long-lasting results.
Natural-looking partial dentures
Bridlewood Dental offers natural-looking partial dentures. Flower Mound area dentures dentist Dr. Rodger Song uses the latest technology to produce materials custom-blended to your skin, hair and eye color. You'll look like you were born with perfect teeth.