Our practice accepts insurance from the following companies.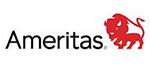 Ameritas Dental
At Ameritas Group, we put our customers first. That's why we're able to provide our Seminole patients and over 4.8 million other people with quality dental, vision and hearing care plans that fit their specific needs.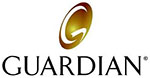 Guardian
With a long history of providing dental benefits, Guardian gives eligible Seminole areas employees choice, empowering them to make the right decisions to improve their oral and overall health.

Kaiser Permanente
Kaiser Permanente offers several different dental plans to our Seminole area patients, a variety of orthodontic and cosmetic dental services on a fee-for-service basis, and a reduced-fee plan for uninsured consumers looking for ways to save on dental care.

HumanaDental
HumanaDental is one of the nation's 10 largest dental insurance carriers offering a dentist network with more than 130,000 dentist locations. Seminole area members and their families benefit from negotiated discounts by choosing dentists in its network.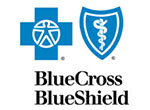 Blue Cross Blue Shield
Blue Cross and Blue Shield companies nationwide provide healthcare benefits to our Seminole dental patients as well as across the country and around the world. With access to the care you need and when you need it - Blue Cross and Blue Shield policy holders can have peace of mind when at home or traveling abroad.

Anthem Blue Cross
Anthem Blue Cross offers dental coverage for Seminole area individuals and families in California, including a PPO plan, and HMO plan and an international emergency dental program.

Delta Dental
Delta Dental Plans Association is a not-for-profit organization with some for-profit affiliates as member companies. Through its 39 independent member companies, it offers national dental coverage to our Seminole dental patients - administering programs and reporting systems that provide employees and individuals with quality, cost-effective dental benefits and superior customer service.

Savon Dental Plan
Savon Dental Plan is committed to helping Seminole area individuals, families and groups since 1992 to provide quality and timely dental care at a price that is fair and reasonable to the member and to the dentist.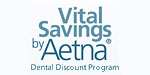 Vital Savings by Aetna Dental Discount Program
Our Seminole area dental patients can choose from more than 86,000 available dental practices locations nationwide, through one of the country's largest dental discount networks - the Aetna Dental Access Network. Plus, a nationwide network of pharmacies, including CVS and Rite Aid.
Access Dental Centers
Access Dental Centers serve Northern California, and our experienced dentists and staff look forward to helping our Seminole area patients achieve all their dental health goals. Whether you are new to the area, have a new insurance plan, have a dental emergency, or have not seen a dentist for years, we can meet and exceed all your dental needs.

Physicians Mutual Insurance Company
Dental insurance from Physicians Mutual Insurance Company may be available to our Seminole area patients, no matter what your age or dental health - even if you're retired or have other coverage.

Amacore Elite Dental
Amacore works with Fortune 500 companies, direct response programs, associations, colleges and universities, large employer groups, and insurance carriers to provide our Seminole dental patients with a suite of packaged and stand-alone discount and savings programs.

Alliance HealthCard
Alliance HealthCard provides discounts on dental services to our Seminole area patients from a national network of over 58,000 dental providers.

MetLife
MetLife offers our Seminole area patients a range of competitively priced dental insurance benefits plans for companies of all sizes.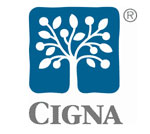 CIGNA
CIGNA offers a variety of dental plans and dental insurance to our Seminole area patients, including CIGNA Dental Care (DHMO), CIGNA Dental PPO or CIGNA Traditional.

Careington
The Careington Dental Network is one of the fastest growing independently owned dental networks nationwide, providing our Seminole area patients with affordable dental care - without interfering with the dentist-patient relationship. More than 65,000 general dentists and specialists offer Careington's discount fee-for-service (POS) and PPO plans nationwide.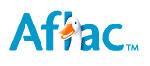 Aflac
Aflac pays benefits to our Seminole patient policyholders without requiring them to first meet an out-of-pocket deductible - and policyholders can choose any dentist they want and still receive full benefits and coverage. Aflac bases its dental care benefits on the American Dental Association (ADA) code and spells out the benefits paid for both wellness and other diagnostic/treatment services.

GE Health Choice
GE Health Choice offers dental care options to eligible Seminole-area employees that help meet the cost of diagnostic and preventive coverage, fillings, crowns and inlays, dentures and fixed bridges, as well as root canals, gum treatment, and orthodontia.

Aetna
Aetna is a national leader of health and related benefits offering dental insurance to our Seminole patients, as well as health insurance, pharmacy, and life insurance products for individuals, medicare insurance and disability.
Don't be embarrassed any longer
A negative self image can be detrimental to many facets of your life. Seminole area dentist Dr. Amira Djuric understands the positive life-changing power that a healthy and beautiful smile can bring to you. Here at Family and Cosmetic Dentistry, we don't want you to be embarrassed any longer. Why not take your smile - and even your life - to a new level of self-confidence and beauty?
Implants - the alternative to dentures
Have you ever considered natural-looking, permanent dental implants instead of uncomfortable dentures? Incredible recent advances in technology allow Seminole area dental implants dentist Dr. Amira Djuric to create tooth implants just for you that can be permanently anchored to your jaw. This is a great option to consider if you've had negative experiences with dentures in the past.
Highest infection control standards
Family and Cosmetic Dentistry practices the highest infection control standards to protect our patients and ourselves. In the Seminole, FL area, Dr. Amira Djuric and her staff strictly observe all Occupational Safety and Health Administration (OSHA) guidelines. All instruments are cleaned, disinfected and routinely sterilized as recommended by the American Dental Association and the Centers for Disease Control. Whenever possible, disposable, single-use items are used to ensure your safety.
Rebuild your confidence
Don't let untreated dental problems get you down. Rebuild your confidence with a beautiful new smile. From simple treatments that make a big difference, to more extensive work, unveiling the smile you were meant to have can have profound life-changing effects. Serving the Seminole, FL area and offering cosmetic dentistry, Dr. Djuric can help you develop an affordable treatment plan you'll feel good about.
Natural looking false teeth
If you're interested in natural-looking false teeth, Seminole area dentures dentist Amira Djuric, D.D.S. has solutions. Our team uses modern materials and techniques to achieve the natural results you envision.
We'll evaluate your situation and create your personal treatment plan. You'll enjoy eating and smiling with your comfortable new dentures.