Our practice accepts insurance from the following companies.

Aetna
Aetna is a national leader of health and related benefits offering dental insurance to our Glendale patients, as well as health insurance, pharmacy, and life insurance products for individuals, medicare insurance and disability.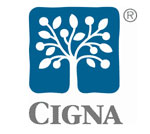 CIGNA
CIGNA offers a variety of dental plans and dental insurance to our Glendale area patients, including CIGNA Dental Care (DHMO), CIGNA Dental PPO or CIGNA Traditional.

Delta Dental
Delta Dental Plans Association is a not-for-profit organization with some for-profit affiliates as member companies. Through its 39 independent member companies, it offers national dental coverage to our Glendale dental patients - administering programs and reporting systems that provide employees and individuals with quality, cost-effective dental benefits and superior customer service.
Your comfort is our first concern
Here at Gentle Touch Family Dental Care, your comfort is our number one priority. We will do our utmost to put you at ease and keep you feeling relaxed and secure. Under the experienced leadership of Dr. John Oatis, our dedicated team of professionals is at your service to explain your treatment thoroughly and answer any questions you may have.
Highest infection control standards
Gentle Touch Family Dental Care practices the highest infection control standards to protect our patients and ourselves. In the Glendale, AZ area, Dr. John Oatis and his staff strictly observe all Occupational Safety and Health Administration (OSHA) guidelines. All instruments are cleaned, disinfected and routinely sterilized as recommended by the American Dental Association and the Centers for Disease Control. Whenever possible, disposable, single-use items are used to ensure your safety.
Youthful looking dentures
If you have older dentures or think you may need dentures, you're in luck. As people age, dentures can make them look older than they really are and can cause discomfort when chewing. Glendale area dentures dentist Dr. John Oatis can replace worn out dentures with top quality custom made, state-of-the-art dentures that blend with your skin, hair and even eye color. Your new dentures will look as natural as possible, and you'll look and feel younger, too.
Quality, personalized care
At Gentle Touch Family Dental Care, we offer quality, personalized care. Serving the Glendale, AZ area, we're happy to discuss the variety of treatment options available to you. If you're interested in sedation or sleep dentistry options, please schedule an appointment with John Oatis, D.D.S., and we can provide you with all the information you need.
Rebuild your confidence
Don't let untreated dental problems get you down. Rebuild your confidence with a beautiful new smile. From simple treatments that make a big difference, to more extensive work, unveiling the smile you were meant to have can have profound life-changing effects. Serving the Glendale, AZ area and offering cosmetic dentistry, Dr. Oatis can help you develop an affordable treatment plan you'll feel good about.