Our practice accepts insurance from the following companies.

Careington
The Careington Dental Network is one of the fastest growing independently owned dental networks nationwide, providing our Longview area patients with affordable dental care - without interfering with the dentist-patient relationship. More than 65,000 general dentists and specialists offer Careington's discount fee-for-service (POS) and PPO plans nationwide.

Aetna
Aetna is a national leader of health and related benefits offering dental insurance to our Longview patients, as well as health insurance, pharmacy, and life insurance products for individuals, medicare insurance and disability.

Delta Dental
Delta Dental Plans Association is a not-for-profit organization with some for-profit affiliates as member companies. Through its 39 independent member companies, it offers national dental coverage to our Longview dental patients - administering programs and reporting systems that provide employees and individuals with quality, cost-effective dental benefits and superior customer service.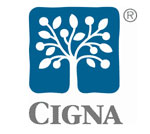 CIGNA
CIGNA offers a variety of dental plans and dental insurance to our Longview area patients, including CIGNA Dental Care (DHMO), CIGNA Dental PPO or CIGNA Traditional.
Lots of ways to pay
At Longview Dental Care, we offer lots of ways to pay. Cash, check, debit card, credit card, insurance, monthly payment plans, and finance options are all available at our Longview area dental practice.
We are committed to making it as easy and convenient for you to pay for your dental care as possible.
Comfortable cleaning for a whiter smile
Dr. Kelly Mack has a gentle touch and provides comfortable cleaning for a whiter smile. Offering cosmetic dentistry in the Longview, Texas area, Dr. Mack assures you that a bright, healthy smile is the result of regular, preventative, professional dental cleanings.
Permanent dental implant crowns
Dr. Kelly Mack at his Longview area dental implants practice offers extensive experience restoring your dental implant crown.
Our dedicated team uses state-of-the-art materials and techniques for stability and longevity. You'll enjoy the comfort and confidence of natural-looking teeth.
Cosmetic dentistry with natural results
Longview area cosmetic dentistry at Longview Dental Care can produce amazingly natural-looking results! You can have a bright, healthy new smile after just one or two sessions with Kelly Mack, D.D.S.. It's faster and more affordable than you may think.
Dentures that look great and last
If you're looking for dentures that look great and last, look no further than Longview Dental Care located in the Longview, TX area. Kelly Mack, D.D.S. will assess your needs and fit you with durable, comfortable, natural-looking dentures - at a price you can afford.