Our practice accepts insurance from the following companies.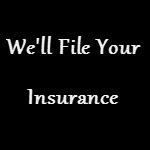 We are a Delta Dental provider.
We will file any insurance as a courtesy to you, as long as your insurance company will allow you to see the dentist of your choice. We are also a Delta Dental Provider.
Permanent dental implant crowns
Dr. Michael Kinsley at his Perry area dental implants practice offers extensive experience restoring your dental implant crown.
Our dedicated team uses state-of-the-art materials and techniques for stability and longevity. You'll enjoy the comfort and confidence of natural-looking teeth.
Emergencies welcome
Michael Kinsley, DMD welcomes emergency appointments. We know that dental emergencies can occur at any time. Our 24-hour voice mail alerts Perry area dentist Dr. Michael Kinsley to your need. We are here to help you at any time.
Friendly, caring family dentistry
Friendly, caring family dentistry in the Perry, Georgia area is available at Michael Kinsley, DMD. Our team strives to make you and your family feel comfortable during your appointment. Michael Kinsley, D.M.D. wants to help you and your family maintain your oral health now and for years to come. You'll love visiting our comfortable setting where personalized customer service still matters.
Variety of payment options available
There are a variety of payment options available to our valued patients. Michael Kinsley, DMD accepts debit cards, credit cards, checks and cash, and even offers convenient monthly payment plans for those who qualify. Call our Perry area dental office today to discuss the right financial options for you.
Non-surgical preventive gum therapy
If you suffer from periodontal disease or want to make sure you avoid it, Perry area gum disease dentist Dr. Michael Kinsley offers the solution with non-surgical preventive gum therapy. Look and feel your best with healthy gums and an attractive smile.