Our practice accepts insurance from the following companies.
Most insurance accepted
Call for a complimentary benefit check.

Aetna
Aetna is a national leader of health and related benefits offering dental insurance to our Baton Rouge patients, as well as health insurance, pharmacy, and life insurance products for individuals, medicare insurance and disability.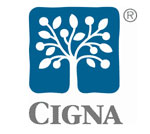 CIGNA
CIGNA offers a variety of dental plans and dental insurance to our Baton Rouge area patients, including CIGNA Dental Care (DHMO), CIGNA Dental PPO or CIGNA Traditional.

HumanaDental
HumanaDental is one of the nation's 10 largest dental insurance carriers offering a dentist network with more than 130,000 dentist locations. Baton Rouge area members and their families benefit from negotiated discounts by choosing dentists in its network.
Dentures that look great and last
If you're looking for dentures that look great and last, look no further than Perkins Dental Care located in the Baton Rouge, LA area. Jeff Griffin, D.D.S. will assess your needs and fit you with durable, comfortable, natural-looking dentures - at a price you can afford.
Personalized teeth whitening options
Let highly regarded Baton Rouge area teeth whitening dentist Dr. Griffin help you reclaim your smile with the best professional tooth whitening methods for you. At Perkins Dental Care, our aim is to provide you with natural looking teeth so you can be proud of your smile.
It doesn't matter if your teeth are lightly stained from drinking coffee or tea, or if your tooth enamel is discolored. We'll provide you with a whiter, brighter smile.
Comfortable cleaning for a whiter smile
Dr. Jeff Griffin has a gentle touch and provides comfortable cleaning for a whiter smile. Offering cosmetic dentistry in the Baton Rouge, Louisiana area, Dr. Griffin assures you that a bright, healthy smile is the result of regular, preventative, professional dental cleanings.
Whitening for brighter natural looking teeth
Would you like your smile to be a bit brighter than it is right now? We can make it happen at Perkins Dental Care, with professional tooth whitening for brighter natural looking teeth. Dr. Jeff Griffin's Baton Rouge, LA area office can effectively lighten your stained or discolored tooth enamel. Whiter teeth not only look great, they improve your self-confidence.
Most insurance carriers accepted
We accept most insurance carriers. Please check with us prior to your appointment, but it's safe to say we likely accept the type of insurance you carry.
Baton Rouge area dentist Dr. Jeff Griffin and his knowledgeable staff can help answer any of your insurance questions. At Perkins Dental Care we aim to maximize your insurance benefits and make any remaining balance easily affordable.