Our practice accepts insurance from the following companies.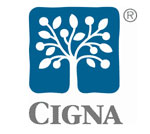 CIGNA
CIGNA offers a variety of dental plans and dental insurance to our Upland area patients, including CIGNA Dental Care (DHMO), CIGNA Dental PPO or CIGNA Traditional.

Aetna
Aetna is a national leader of health and related benefits offering dental insurance to our Upland patients, as well as health insurance, pharmacy, and life insurance products for individuals, medicare insurance and disability.

Delta Dental
Delta Dental Plans Association is a not-for-profit organization with some for-profit affiliates as member companies. Through its 39 independent member companies, it offers national dental coverage to our Upland dental patients - administering programs and reporting systems that provide employees and individuals with quality, cost-effective dental benefits and superior customer service.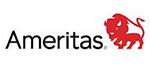 Ameritas Dental
At Ameritas Group, we put our customers first. That's why we're able to provide our Upland patients and over 4.8 million other people with quality dental, vision and hearing care plans that fit their specific needs.
Natural-looking dental crowns
Dr. Steven Fraker, practicing in the Upland, CA area, can provide you with the highest quality dental crowns available, and restore your smile. Using state-of-the-art materials and cutting-edge techniques, Dr. Fraker can make your smile look healthy and natural again.
Pre-medication sedation dentistry
If you are quite anxious about visiting the dentist, Steven D. Fraker, D.D.S offers pre-medication sedation to help you relax before you arrive for your appointment. Once you've arrived at our Upland area office, the full sedation medication will be administered, and you will wake up to the results you desired - relaxed and with little or no memory of the dental treatment itself.
Second opinions given
Second opinions are readily given by Steven Fraker, D.D.S., at his practice in the Upland, CA area. Dr. Fraker wants you to be able to make an informed decision about your oral health needs. Dr. Fraker believes that if a treatment plan is sound, particularly one that is major and/or expensive, it should hold up to scrutiny by other dental professionals.
In-office whitening for quick results
Would you like a whiter smile right now? In the Upland, CA area, Steven D. Fraker, D.D.S offers in-office tooth whitening for quick results. Dr. Steven Fraker applies a bleaching solution to your teeth which is then accelerated by a high-intensity light. Teeth can often be whitening in one or two one-hour sessions - perfect if you're looking for a quick and easy way to brighten up your smile.
Friendly, caring staff
The friendly, caring staff of Steven D. Fraker, D.D.S in the Upland, California area strive to make you feel comfortable and well-cared for at your dentist appointment. Steven Fraker, D.D.S. is committed to serving you and your family's dental needs, year after year. Come and see what we have to offer in a professional setting where top-notch customer service still matters.