Our practice accepts insurance from the following companies.

Careington
The Careington Dental Network is one of the fastest growing independently owned dental networks nationwide, providing our Mesa area patients with affordable dental care - without interfering with the dentist-patient relationship. More than 65,000 general dentists and specialists offer Careington's discount fee-for-service (POS) and PPO plans nationwide.

Savon Dental Plan
Savon Dental Plan is committed to helping Mesa area individuals, families and groups since 1992 to provide quality and timely dental care at a price that is fair and reasonable to the member and to the dentist.

HumanaDental
HumanaDental is one of the nation's 10 largest dental insurance carriers offering a dentist network with more than 130,000 dentist locations. Mesa area members and their families benefit from negotiated discounts by choosing dentists in its network.

Aetna
Aetna is a national leader of health and related benefits offering dental insurance to our Mesa patients, as well as health insurance, pharmacy, and life insurance products for individuals, medicare insurance and disability.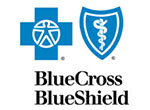 Blue Cross Blue Shield
Blue Cross and Blue Shield companies nationwide provide healthcare benefits to our Mesa dental patients as well as across the country and around the world. With access to the care you need and when you need it - Blue Cross and Blue Shield policy holders can have peace of mind when at home or traveling abroad.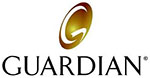 Guardian
With a long history of providing dental benefits, Guardian gives eligible Mesa areas employees choice, empowering them to make the right decisions to improve their oral and overall health.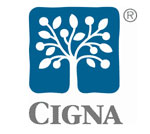 CIGNA
CIGNA offers a variety of dental plans and dental insurance to our Mesa area patients, including CIGNA Dental Care (DHMO), CIGNA Dental PPO or CIGNA Traditional.

MetLife
MetLife offers our Mesa area patients a range of competitively priced dental insurance benefits plans for companies of all sizes.
Prompt emergency care
Dental emergencies happen, and when they do simply call Mesa area dentist Brad Cottle, D.M.D.. We're fully equipped to provide you with prompt emergency care at Teeth For Life.
Restorative dentistry to reclaim your natural smile
Mesa area restorative dentistry at Teeth For Life can produce natural-looking results. If you have a damaged or missing tooth, we can help.
Our highly skilled team will assess your need for a crown, bridge, implant or other procedure to restore or improve your smile. Our goal is to provide quality dental care for your life-long oral health.
Porcelain crowns for a natural look
For a quality porcelain crown in the Mesa, AZ area, Dr. Brad Cottle is known for natural-looking results. At Teeth For Life, we use quality materials to restore your smile.
Your new tooth colored crown will blend in with the rest of your teeth. Our state-of-the-art techniques will make your smile look healthy and natural again.
Cosmetic dentistry for beautiful smiles
If you want a gorgeous smile that turns heads, you may want to learn about the range of dental services offered at Teeth For Life. Mesa area cosmetic dentist Dr. Brad Cottle is dedicated to producing quality results and beautiful smiles.
Your comfort is our first concern
Here at Teeth For Life, your comfort is our number one priority. We will do our utmost to put you at ease and keep you feeling relaxed and secure. Under the experienced leadership of Dr. Brad Cottle, our dedicated team of professionals is at your service to explain your treatment thoroughly and answer any questions you may have.