Our practice accepts insurance from the following companies.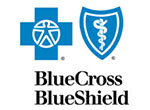 Blue Cross Blue Shield
Blue Cross and Blue Shield companies nationwide provide healthcare benefits to our dental patients as well as across the country and around the world. With access to the care you need and when you need it - Blue Cross and Blue Shield policy holders can have peace of mind when at home or traveling abroad.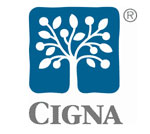 CIGNA
CIGNA offers a variety of dental plans and dental insurance to our patients, including CIGNA Dental Care (DHMO), CIGNA Dental PPO or CIGNA Traditional.

HumanaDental
HumanaDental is one of the nation's 10 largest dental insurance carriers offering a dentist network with more than 130,000 dentist locations. Members and their families benefit from negotiated discounts by choosing dentists in its network.

Aetna
Aetna is a national leader of health and related benefits offering dental insurance to our patients, as well as health insurance, pharmacy, and life insurance products for individuals, medicare insurance and disability.

MetLife
MetLife offers our patients a range of competitively priced dental insurance benefits plans for companies of all sizes.

Delta Dental
Delta Dental Plans Association is a not-for-profit organization with some for-profit affiliates as member companies. Through its 39 independent member companies, it offers national dental coverage to our patients - administering programs and reporting systems that provide employees and individuals with quality, cost-effective dental benefits and superior customer service.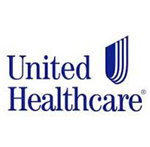 UnitedHealthCare
Medical insurance can be complicated. UnitedHealthcare is here to help. Learn about the changing world of plans, premiums and benefits so you can make decisions that make sense for you and your family.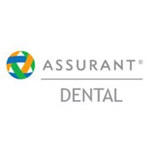 Assurant Dental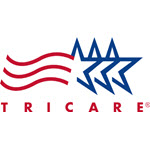 Tricare Dental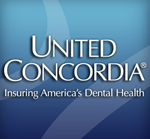 United Concordia
United Concordia is a dental insurance company headquartered in Harrisburg, Pennsylvania, United States. It is one of the largest dental insurers in the United States. The company currently insures more than 8 million members worldwide. The corporation also operates regional offices covering the rest of the United States in Pennsylvania, Maryland, Virginia, North Carolina, Alabama, Florida, Georgia, Michigan, New York, California, Washington, Oregon, Arizona, New Mexico, Colorado, and Texas.
Sleep apnea treatment options
At Terravita Smiles we offer a range of treatment options for sleep apnea. If snoring or obstructed breathing is a problem, call Dr. Asadi today to learn how we can help you breathe easier.
Left untreated, sleep apnea can cause serious health problems, so contact us now to schedule an examination.
Friendly, caring family dentistry
Friendly, caring family dentistry in the Scottsdale, Arizona area is available at Terravita Smiles. Our team strives to make you and your family feel comfortable during your appointment. Goli Asadi, D.D.S. wants to help you and your family maintain your oral health now and for years to come. You'll love visiting our comfortable setting where personalized customer service still matters.
Dental insurance accepted and filed for you
At Terravita Smiles, we accept several types of dental insurance. With the proper information, Dr. Asadi and his staff will be happy to file your insurance claim for you. We strive to make the insurance paperwork process as simple and streamlined as possible. You are only personally responsible for the co-pay or deductible amount.
Emergencies welcome
Terravita Smiles welcomes emergency appointments. We know that dental emergencies can occur at any time. Our 24-hour voice mail alerts Scottsdale area dentist Dr. Goli Asadi to your need. We are here to help you at any time.
Comfortable, clear Invisalign® braces
Scottsdale area Invisalign® dentist Goli Asadi, D.D.S. is happy to provide your new clear braces. At Terravita Smiles, we want you to have the straight teeth and beautiful smile you desire.
We're happy to assess your needs create your individual treatment plan for braces. You may be able to have your new Invisalign® aligners sooner than you think!