Michael R.
My wife referred me and I am glad she did! I am an engineer and greatly enjoyed the science/chemistry/physics slant on dental issues and information. I also appreciate the kindness and patience both Dr. Teuscher and Amy took. I will be sending our 15 and 13 year old children to you! Thanks
Dee E.
Everyone is wonderful at Teuscher Dental! Lorena, Debbie, Mary and Dr. Teuscher all make my visit relaxing and they brighten my day! How many people can say they ENJOY going to the dentist? My kids and I are very happy with your office. Thank you!
Sarah H.
Dr. Teuscher and team,
Thank you for putting so much thought and care into making sure my smile turned out just the way I wanted. It means a lot to me and I hope it will to you that throughout this whole process I have never once doubted my decision to trust you with my smile.
Susan L.
Always a caring dental team!
Brian D.
Deb and the rest of the staff are the best!
George S.
Very friendly professional staff. Excellent care!
Leah G.
Dr. Teuscher,
You have always taken such great care of us over the years. Thank you, we truly appreciate you and your staff!
Dr. M
Dr. Mike,
I always enjoy working with your staff and patients. Your patients come to my office with an I.Q. above and beyond any other patients. Your communication at your office is stellar. You guys should be proud of that!
Cathy L
To Mike & his AMAZING team of angels, Thank you so much, you each have an incredible gift in what you do. I knew I was in "good hands" every time. You are the "BEST." I'm sending a "Big Hug" to all.
P.O.
I stopped having "dental anxiety" once I found Dr. Teuscher and his outstanding staff! From the time I enter until I leave, everyone is so welcoming and professional. I especially appreciate their up to date knowledge and implementation of the newest technology and dental health recommendations. I believe I'm in the very best hands for dental care and highly recommend this practice to everyone.
J.A.
Dr. Teuscher and his staff have made dental care a positive experience! They are far superior to any dental office I have ever gone to in the past.
K.E.
Everyone is so warm, personal and professional. What a great team!!
L.G.
You all do a great job! We have/will recommend you to others.
J.S.
You are the standard by which I compare all service providers to. To say the least, a pretty high bar for all others. Few will ever get close to this standard!
M.S.
The Teuscher Team are all AWESOME! It is always a joy to come visit you!
A.T.
I have always loved coming to Teuscher Dental...even with all my dental issues, everyone is calm and willing to help me. I feel I can always be truthful and always have an understanding and helpful ear. I can not think of anything to change as it already has all the latest technologies and comforts. I do have to say that I have never met a dental staff that seems to like their jobs as much as you all do there! (Coming from a girl who worked in a dental office before!)
Jean A.
I could not ask for a better experience in dentistry.
J.E.
Friendly and caring people are what Teuscher Dental is all about!
Our practice accepts insurance from the following companies.

Aetna
Aetna is a national leader of health and related benefits offering dental insurance to our Rockford patients, as well as health insurance, pharmacy, and life insurance products for individuals, medicare insurance and disability.

UniCare 200 Discount Dental Plan
UniCare individual and family Dental PPO plan provides our Rockford area patients with access to quality care at discounted fees, a wide range of covered dental services, no waiting periods for preventive and diagnostic date, and the freedom to choose any dentist.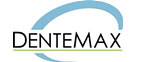 Dentemax
DenteMax is a national, credentialed dental PPO network offering more than 121,000 dentist access points across the country, including dental care in the Rockford area.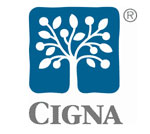 CIGNA
CIGNA offers a variety of dental plans and dental insurance to our Rockford area patients, including CIGNA Dental Care (DHMO), CIGNA Dental PPO or CIGNA Traditional.

MetLife
MetLife offers our Rockford area patients a range of competitively priced dental insurance benefits plans for companies of all sizes.

Delta Dental
Delta Dental Plans Association is a not-for-profit organization with some for-profit affiliates as member companies. Through its 39 independent member companies, it offers national dental coverage to our Rockford dental patients - administering programs and reporting systems that provide employees and individuals with quality, cost-effective dental benefits and superior customer service.

Anthem Blue Cross
Anthem Blue Cross offers dental coverage for Rockford area individuals and families in California, including a PPO plan, and HMO plan and an international emergency dental program.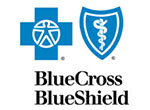 Blue Cross Blue Shield
Blue Cross and Blue Shield companies nationwide provide healthcare benefits to our Rockford dental patients as well as across the country and around the world. With access to the care you need and when you need it - Blue Cross and Blue Shield policy holders can have peace of mind when at home or traveling abroad.

HumanaDental
HumanaDental is one of the nation's 10 largest dental insurance carriers offering a dentist network with more than 130,000 dentist locations. Rockford area members and their families benefit from negotiated discounts by choosing dentists in its network.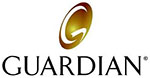 Guardian
With a long history of providing dental benefits, Guardian gives eligible Rockford areas employees choice, empowering them to make the right decisions to improve their oral and overall health.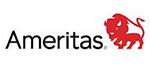 Ameritas Dental
At Ameritas Group, we put our customers first. That's why we're able to provide our Rockford patients and over 4.8 million other people with quality dental, vision and hearing care plans that fit their specific needs.
Dental insurance accepted and filed for you
At Teuscher Dental Excellence, we accept several types of dental insurance. With the proper information, Dr. Teuscher and his staff will be happy to file your insurance claim for you. We strive to make the insurance paperwork process as simple and streamlined as possible. You are only personally responsible for the co-pay or deductible amount.
Experienced TMJ/TMD dentistry
Trusted Rockford area TMJ/TMD dentist Dr. Michael Teuscher can help you live pain-free again. If your life is disrupted by head, neck or facial pain, we can evaluate you for temporomandibular joint disorder, and provide treatment for the underlying jaw and joint problems.
Let our team of highly skilled professionals provide treatment that brings relief from the pain. There's no need to suffer any longer.
Home whitening for convenience
If you prefer home teeth whitening for convenience, set up an appointment with Michael Teuscher, D.D.S. at his practice in the Rockford, IL area. You'll be able to whiten your teeth in the privacy of your home, and on your own schedule, even while you watch television or read a book. You'll be very pleased with the results of Dr. Teuscher's natural home tooth whitening process.
Mercury-free tooth-colored fillings
If you're looking for a more pleasing, silver-free smile, you'll want Rockford area dentist Dr. Michael Teuscher to replace your amalgam fillings with natural-looking composite fillings. Tooth-colored fillings are thought to be safer and more attractive than older silver amalgam fillings. Dr. Teuscher will precisely match your new tooth-colored composite fillings with the natural color of your teeth, providing you with virtually invisible fillings.
Permanent dental implant crowns
Dr. Michael Teuscher at his Rockford area dental implants practice offers extensive experience restoring your dental implant crown.
Our dedicated team uses state-of-the-art materials and techniques for stability and longevity. You'll enjoy the comfort and confidence of natural-looking teeth.